Less hassle.
More boating.
Designed to detect and track changes of all your boat's critical systems, and visualize their status on your mobile phone. Now you can keep track of your boat no matter where you are, all in the palm of your hand.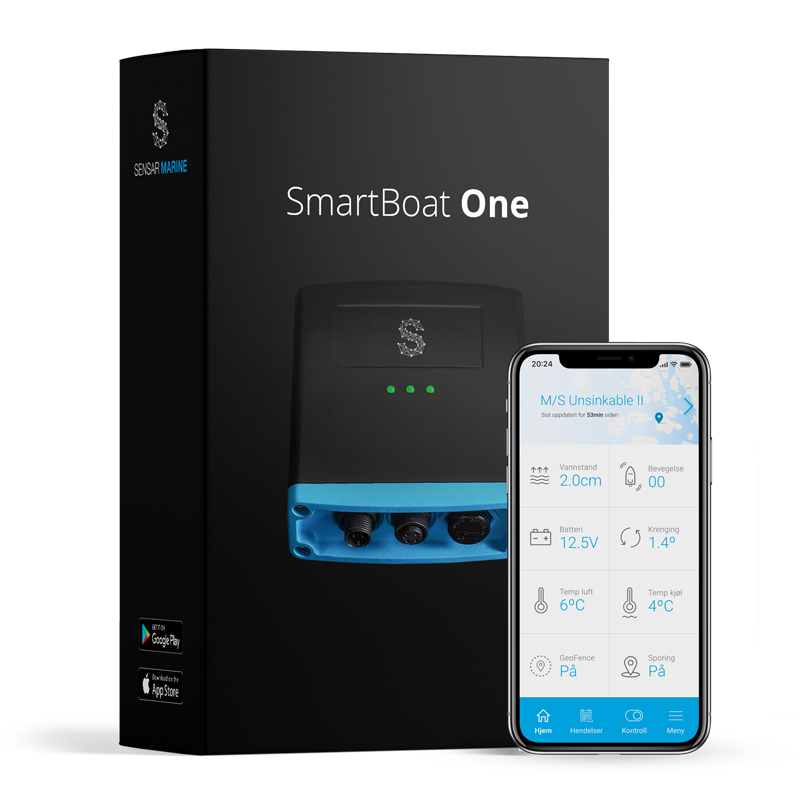 Full control

in the palm of your hand

With our app, you'll always have remote access to your boat, so that you can check its status whenever you wish. Be sure that everything is okay, and enjoy peace of mind wherever you are.
Get notified

when something happens

From the marina to kilometers offshore, something unexpected can always happen to your boat. Such is boatlife. With SmartBoat One, we keep an eye on your boat, and alert you when something needs your attention.
What our customers are saying …
"Twice already SmartBoat One has saved me from arriving at the boat and experiencing a flat battery. I have recommended it to several friends and they too are very happy."
"I travel a lot in my job, and it is especially nice to be able to check the app for how my boat is doing. I'm checking it around 3 times a week to look at water levels, battery power and movement."
"I live 25 minutes away from the harbor and this product means I don't have to worry about the boat and I recommend it to anyone who has a boat."
Smart monitoring to improve your boatlife
The SmartBoat One system continuously sends data from your boat to the app, meaning you'll always have current and historical data for each sensor system.
Battery
You will be notified if the house or starter battery drops to critically low power levels. The system supports both 12V and 24V.
Water level
SmartBoat One measures the water level in the bilge and sends an alert when the water level is too high.
Movement
The unit has an integrated accelerometer that shows G-force. Be sure that your boat isn't getting too roughed up in the waves.
Temperature
One temperature sensor measures water temperature in the bilge, the other measures the air temperature in the engine room.
Bilge pump
SmartBoat One monitors bilge pump activity. In the graph you will get a clear overview when the bilge pump is switched on and how long it runs each time.
GPS position
The integrated GPS antenna will give you real-time information about your boat's position using all available satellites in the area.
Physical Dimension
97mm width, 112.5mm height, 35.5mm depth
Status LED lights
RGB (Red, Green, Blue)
Sensors
Water level, temperature, accelerometer, battery level
Position tech
multi-GNSS receiver
Analog inputs
3 (Battery 1, Battery 2, Bilge pump) + GND
Operational voltage
10-30 V direct current
Temperature
-20°C < T < 60°C
Mounting bracket
28mm depth, 90mm width, 83mm height
Mobile connectivity
4G / LTE built in modem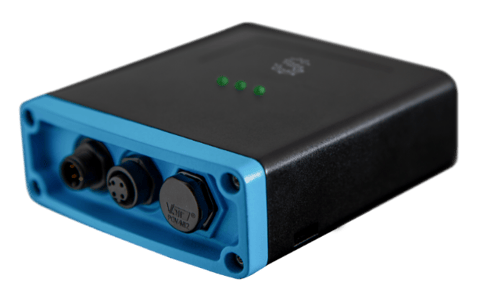 SmartBoat One is an advanced monitoring system that gives you a complete overview of the boat's condition at all times. The system aims to reduce the loss of life in the event of accidents and reduce costly damages to the boat.
It is designed to withstand the harsh maritime environment we have in Norway and can be installed in everything from open center consoles to larger cabin cruisers.
Monitors important factors that can damage the boat, such as water level, battery level, movement, impact, temperature, and theft.
Buy now
Mobile app with full overview and history
Alarm on your cell phone when something is wrong
Easy do-it-yourself installation in 30 minutes
Waterproof (IPX7) and designed for rough conditions
Maintenance-free and updates itself
Runs on its own battery which recharges when using the boat
Possible reduction in insurance premium and deductible
Keeps you updated on the boat's position at all times and logs all trips
Share access to the app with more people for added security
Talk With a Specialist
Our specialists are on call and ready to provide more information and answer all your questions about SmartBoat One. Reach out to us today to learn more!
Contact a Specialist