Subscription
Active devices require a monthly charge in order to track your boat, and notify you. You can choose between two unique subscription solutions - tailored to fit your needs.
(Only 10 EUR/month)
---
Full overview of the boat's systems year round.
Cancel Anytime
---
Full overview of the boat's systems in active months
All subscriptions include...
Continuous monitoring of your boat
Operation and maintenance of the system
Data traffic from the boat to the boat owner's smartphone
SMS messages sent to boat owners if alarm levels are reached
Tracking of the boat if it is stolen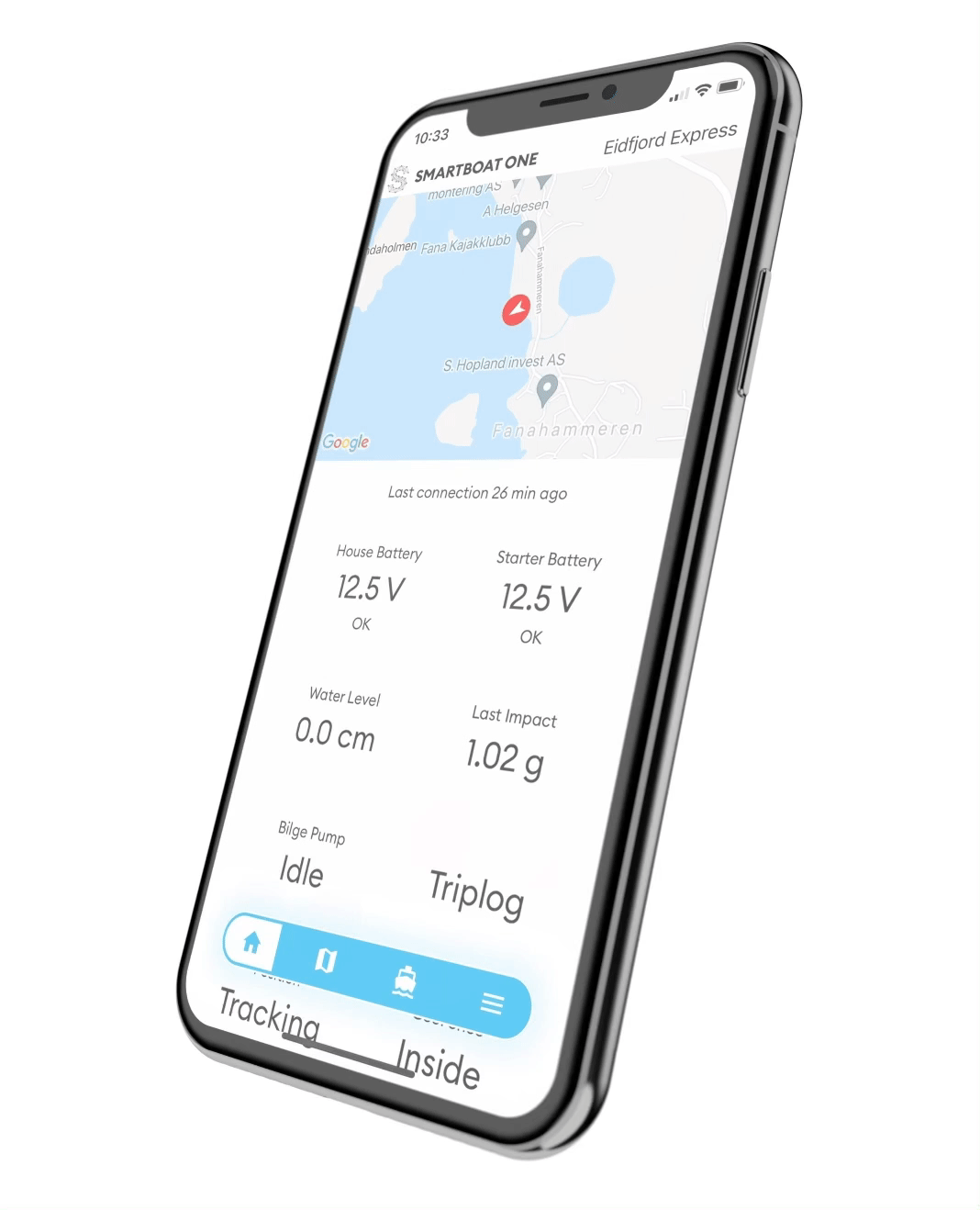 SmartBoat One
599 EUR
With our app, you'll always have remote access to your boat, so you can check its status whenever you need to. Be sure that everything is okay, and enjoy peace of mind no matter where you are.